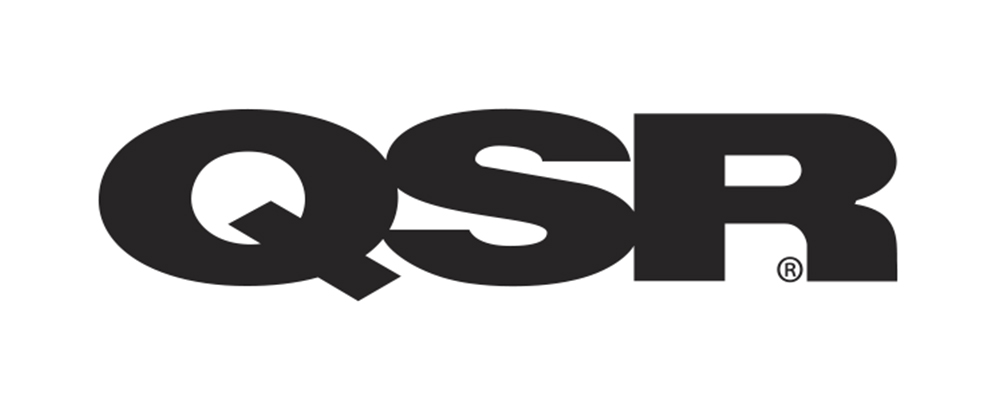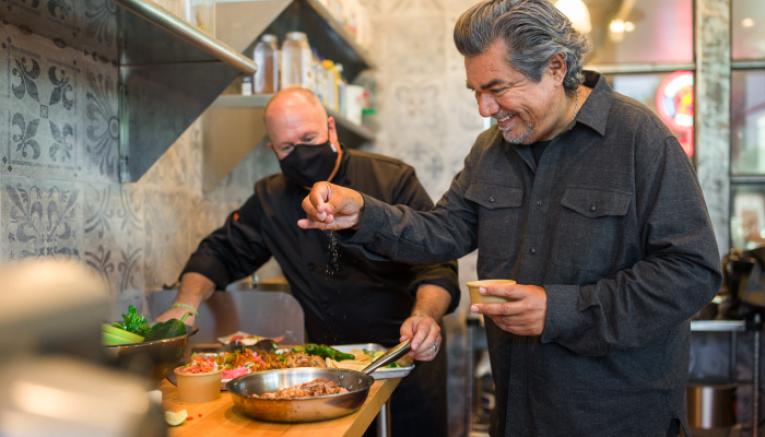 George Lopez Tacos will be offered nationwide on June 8 through an array of Nextbite restaurant partners in Atlanta, Dallas, Denver, Los Angeles, New York City, San Diego, San Francisco, Seattle, and more.
Beloved actor, comedian and restaurateur George Lopez and Nextbite, a leader in virtual restaurants, today announced a partnership to bring his "badass" street tacos to cities nationwide on June 8 with a delivery-only offering. Lopez is a passionate foodie who is bringing Mexican flavors to the masses through his partnership with Nextbite, the only virtual restaurant company that combines restaurant and technology expertise to help existing restaurants be more successful in the fast-growing off-premise dining model.
"My street tacos are all about helping you rompe your routines and dinner expectations with a badass street taco experience that tastes damn delicious," says George Lopez. "With Nextbite's delivery-only concept, we are helping restaurants thrive by adding a delicious delivery-only menu item that allows them to get a little bit of George in the kitchen and bring more revenue into their operation."
Crafted to deliver bold flavors, George Lopez Tacos will feature iconic street taco recipes developed by George himself. The George Lopez Tacos menu features tender and slow-cooked meats, flavorful toppings and salsa sauces, for a delicious taco experience.
Nextbite's virtual restaurant solution seamlessly connects its restaurant partners with delivery services such as Uber Eats, DoorDash, Postmates and Grubhub, all of which will be delivering George López Tacos to customers.
"As someone who is passionate about food, George is the perfect partner for us because he brings his love of food and restaurants to this exciting new Nextbite offering," adds Alex Canter, CEO of Nextbite. "George, together with Nextbite, is helping to make restaurants more successful and with this mouthwatering new menu we know consumers will eat it up."
George Lopez Tacos will be offered nationwide on June 8th through an array of Nextbite restaurant partners in Atlanta, Dallas, Denver, Los Angeles, New York City, San Diego, San Francisco, Seattle, and more. Nextbite is actively looking to add locations throughout the country. Local restaurant owners that are interested in becoming a restaurant (fulfillment) partner for George López Tacos can learn more and sign up on its website at Nextbite.
In addition to the George Lopez Tacos, Nextbite's brand portfolio includes HotBox by Wiz by Wiz Khalifa, and 12 other menus from the best-selling Miss Mazy's Amazin' Chicken to Grilled Cheese Society. Nextbite has a newly-launched talent and branding program, headed up by Brian Furano. https://nextbite.io/brands
George Lopez's multi-faceted career encompasses television, film, stand-up comedy, and late-night television. He co-created and starred in Warner Bros Television's groundbreaking hit sitcom George Lopez which ran for six seasons on ABC. The show remains a hit in syndication with broadcast stations and cable's Nick at Night, ranking as one of the top 20 weekly programs in syndication.
He hosted Lopez Tonight, a late-night television talk show for TBS for two seasons. In 2014, Lopez starred in the multi-camera ensemble comedy, Saint George on FX, which he co-created.
Lopez most recently was seen in his Netflix original comedy special "We'll Do It For Half." He also has starred in four HBO comedy specials. His feature film credits include Walking With Herb, No Man's Land, El Chicano, Spare Parts, Valentine's Day, Swing Vote, Henry Poole is Here, Balls of Fury, The Spy Next Door, The Adventures Of Sharkboy and Lava Girl, and Real Women Have Curves
Lopez's autobiography, Why You Crying? appeared in the top 20 of the New York Times Best Seller list. In 2014 he penned his memoir, I'm Not Gonna Lie and Other Lies You Tell When You Turn 50.
In 2006 Lopez received a star on the Hollywood Walk of Fame and Time Magazine named him one of the 25 Most Influential Hispanics in America.
Nextbite is focused on helping restaurant partners successfully enter the virtual restaurant space by diversifying their portfolio, using under-utilized labor and kitchen capacity, and driving demand to increase margins and revenue. It enables brick and mortar restaurants to easily enter the delivery-only business, empowering them in the off-premise space. Founded in 2019, Nextbite is the only complete virtual restaurant solution for existing restaurants and kitchens that pairs a proven ordering/delivery management solution with a selection of highly visible, on-trend, delivery-only brands. Headquartered in Denver, Nextbite/Ordermark recently announced the close of its $120M funding round led by SoftBank.