The Challenge
Many hotels are seeing increasing numbers of delivery drivers visit to drop off orders to their guests. At the same time, they're having to compete to retain their hospitality staff in a competitive labor market. Adding Nextbite virtual brands allow hotels to capture more of the delivery revenue and has the added benefit of making the economics of a staffing a hotel restaurant more economical with the food and beverage revenue they're able to retain in house.

For John McCarroll, General Manager of Cambria Hotel New Orleans Downtown Warehouse District, Nextbite's virtual brands were a solution to making his restaurant labor equation work. His hotel's restaurant had limited seating and therefore a restricted revenue opportunity from dine-in guests. By adding delivery only-brands Huevorito, Nextbite's tasty breakfast burrito brand, and Packed Bowls by Wiz Khalifa, the ultimate late night munchie menu, he expanded revenue opportunities without expanding costs, improving the operating equation considerably. 
The Solution
With almost a year of operations under their belt, McCarroll reflects on his experience with Nextbite. "The additional revenue has allowed us to pay staff more which assists with recruiting and retention," he explains.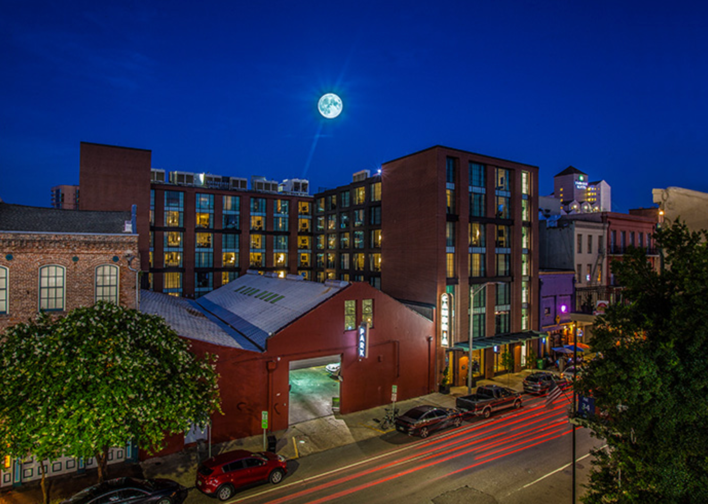 The demand for the Nextbite menus matched with his existing operations. His restaurant is open for breakfast and dinner 7 days a week, and late night hours on the weekends. By matching brands to his existing business, he didn't have to add labor during off hours.  
The brands that were selected for his kitchen also seemed to be good matches to his area, the trendy arts district of New Orleans which is close to popular neighborhoods such as the French Quarter and other local attractions. They also allowed for cross-utilization of ingredients that were already in his kitchen simplifying the addition of the new menus.
Facilitating the addition was easy. "Nextbite's team was responsive and great at communicating. Their videos provided accessible and timely training options" explained McCarroll. Nextbite also supports his location with marketing on the delivery platforms and customer service support for driver's and consumers.
For hotels, restaurants can be an important amenity for guests and differentiator for their brand. Adding virtual brands to hotel kitchens means that they can capture more of guests' share of wallet when it comes to food purchases and support better labor economics for their employees.