We partner with all types of existing brick and mortar restaurants—local family-owned to large chain enterprises—across the country to increase revenue with existing kitchen space and staff. Our virtual menus range from celebrity brands including Hotbox by Wiz Khalifa and George Lopez Tacos, along with house brands that include Huevorito Breakfast Burritos, Lucky Dragon Fried Rice, Grilled Cheese Society, Firebelly Wings and Veg-e-licious Burger.
Nextbite virtual restaurant brands are crafted to complement existing brick and mortar operations with many ingredients already being used. Our brands have high ingredient overlap allowing restaurants to serve several delivery-only brands to significantly increase sales and reach new customers.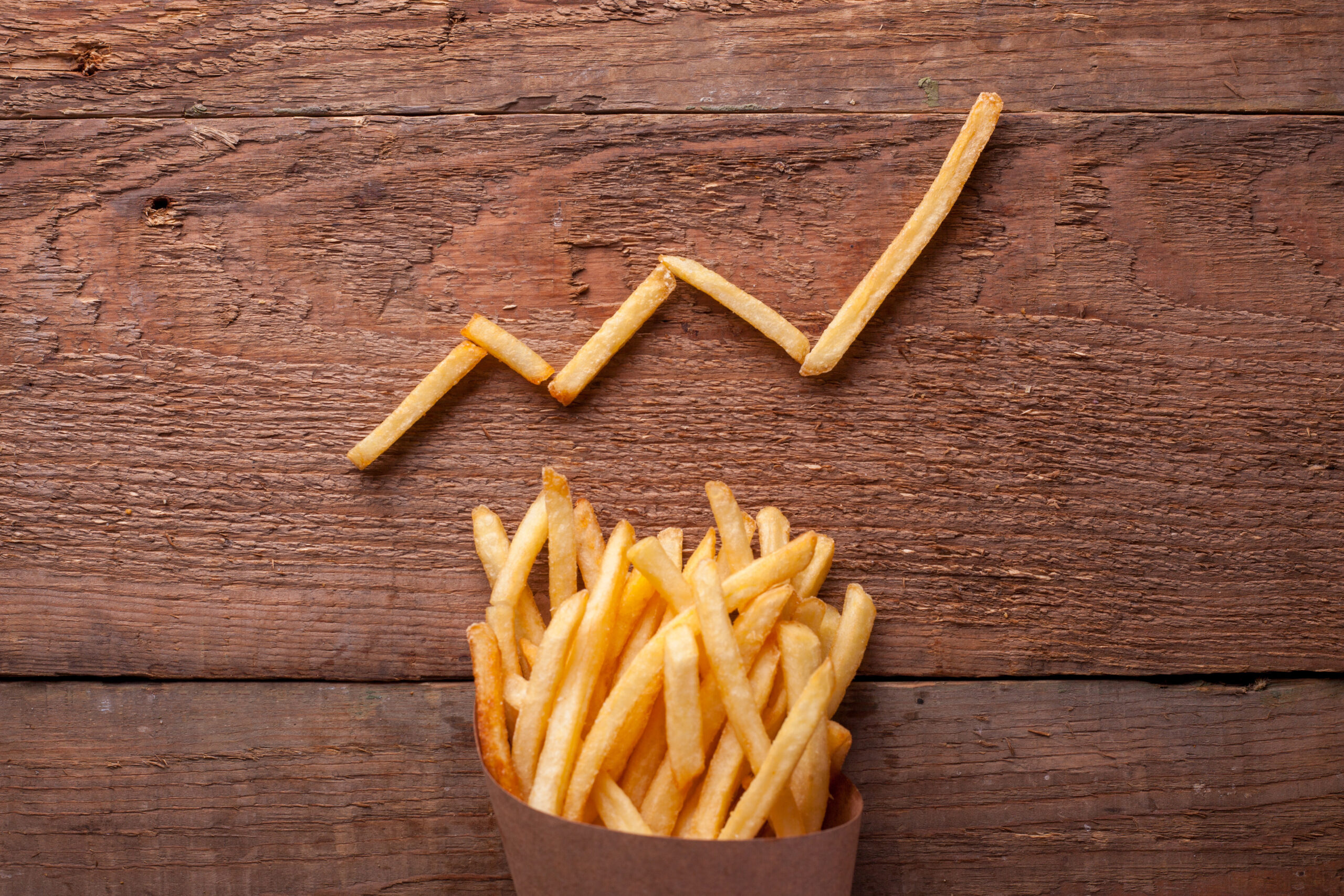 Using data, we design brands that drive orders at different times of the day to provide restaurants with a sales boost during slow times.
Boost your revenue today with virtual restaurants.
Here's what some of our current restaurant partners have to say about the benefits of working with us.
Boost sales using existing kitchen space and staff…
"Nextbite has opened a door to new business for my restaurant. Our delivery orders soared when we onboarded five of Nextbite's virtual restaurant brands—the menu concepts attract new consumers. We've seen an increase in sales of nearly $20K during some months. Not only does Nextbite promote these concepts, but the relationships that the company has built with third-party delivery services has provided us with seamless promotion and integration."
– Jessica Johnson, Owner and Operator, Myracles Bar and Grill & Co., Dayton, OH
"It has helped us a lot, we sell $1,500 – $2,000 a week. It gave us an opportunity to put money in the bank."
– Christian Gonzalez, Owner, The Spot, Bakersfield, CA
Increase sales during slow times…
"My monthly Nextbite brand sales are over $15,000. It is the perfect opportunity to generate some extra income, some extra revenue.
It fills the downtime of your employees. A lot of time we just don't have enough revenue because restaurants are usually busy only at lunch or dinner time, and the rest of the time you still have to maintain a minimum number of employees with not enough orders. And Nextbite really helps us with filling that gap because orders come in pretty much all day long."
– Amish Vekariya, chain franchisee, national burger chain, Bergenfield, NJ
"It's given me a way to hire some of my staff back, get a stream of revenue, and leverage the fact that I have a kitchen and a health permit and all that, when previously I wasn't able to make any money," Edelson suggests that bars, music venues, and restaurants should adopt the technology "before their neighbors do and they kind of lose out on the opportunity."
– Mitch Edelson, Owner, Catch One Dance & Night Club, LA, CA
Have access to in-depth training and consistent support for seamless integration and ongoing sales…
"Nextbite is my virtual restaurant partner. From onboarding to overall communication, every step and stage with Nextbite feels like a partnership."
– Keith Phyfer, Owner and Operator, BurgerIM, Henderson, NV
"The training is immaculate. I love that everything's in Spanish. I love the build charts. I can print them out and laminate them for the kitchen. I like that you guys have a menu included so I see what our guests are going to see."
– Marc Carpenter, Owner, Bella's Pizza and subs, Salt Lake City, UT
"The recipes are created by culinary experts and are delicious. The menus include items that we already serve and the five that we carry are similarly built, so ingredients crossover easily from brand-to-brand. Nextbite truly complements what we're doing and we consider this a business partnership."
– Jessica Johnson, Owner and Operator, Myracles Bar and Grill & Co., Dayton, OH
Get the marketing you need to reach new customers and increase basket size…
"Your company has been great. I tell them, I need to get green thermal paper. That machine doesn't stop. Monster Mac does over $6,000 a month in sales. We're making ten pounds of macaroni a day now, it's crazy. Big Melt is doing over $4,000 a month, People don't complain about the price, and these clients add on more items like cookies, or a brownie, or drinks. I sell a lot of drinks now. I'm ordering $200-300 worth of Coke every week now; before it was once a month."
– Marc Carpenter, Owner, Bella's Pizza and subs, Salt Lake City, UT
"Whenever I order on Uber Eats I see HuevoRito popping up pretty high on the list pretty often." 
– Manager of a national casual dining chain, Dallas, TX
"Nexbite's virtual restaurant concepts are well-thought-out, both from an operational and consumer driven perspective. The name recognition that celebrity brands bring has helped us maximize our profits. You have people who follow these celebrities—it doesn't matter the food type, they're interested in what they're doing. For VCF, the George Lopez Taco brand has been consistently successful, pulling in more than $4,500 each month."
– Conchitha Hargrove, Owner and Operator, VFC Kitchen, Jonesboro, GA
"We tried a couple of other virtual brands, and Nextbite really stands out in terms of customer service, in terms of marketing, and in terms of generating extra revenue. Your account manager has been great, always available. I really like to work with Nextbite as a professional operator. I was telling one of my managers that, no joke, Nextbite is going to be the McDonald's of virtual brands."
– Amish Vekariya, chain franchisee, national burger chain, Bergenfield, NJ
Great! Let's get you connected with a member of our team that can answer any questions you have.