By: Alex Canter, CEO, Nextbite
As the restaurant industry emerges from the many challenges and uncertainties caused by the global pandemic, the changes made to stay in business have helped shape or accelerate five key trends.
1. Restaurants Will Go Even More Digital 
The pandemic prompted the revolution to digital and delivery. Restaurant leaders must prioritize planning for a digital menu with food quality and delivery taken into consideration.
The good news is that delivery has increased significantly. According to an article by Boston Consulting Group, "Delivery's market share jumped from 7% in 2019 to about 20% in 2020. Across the industry, digital ordering now represents 28% of all orders compared with 10% before the pandemic, with most brands showing increases."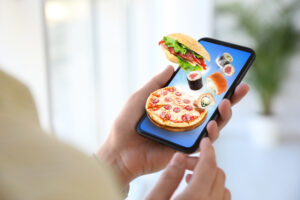 ​​Because of this, I believe virtual restaurant brands, like those we offer from Nextbite, will become even more important as they help restaurants increase sales and profit margins. A growing segment of the restaurant business, virtual restaurants use existing restaurant kitchens to whip up orders from a menu that is designed for off-premise customers. 
Nextbite is here to partner with your restaurant to increase orders through virtual brands. Get in touch with us today.
2. More Variety To Meet Consumer Cravings For New Tastes
New ideas and trends travel faster around the globe now, and food is no exception. By adding virtual restaurant brands, a restaurant is able to quickly introduce new cuisines with a lower investment, and the restaurant's partner handles menu development and marketing to drive demand.
3. Restaurant Layouts Will Shift To The New Era
As off-premise dining remains popular, restaurant owners must rethink how the physical layout of their restaurants will work best for their business, staff and customers. I predict that what used to be a 70/30 split, with more front-of-the-house dining space and a limited back-of-the-house kitchen area, will flip to 30/70, with more back-of-the-house space, by 2025. This flip will accommodate the changing restaurant business.
4. Restaurants Will Adopt New Approaches To Catering 
The shift from in-office work to a hybrid home-office split, as well as lingering concerns regarding the pandemic, have caused companies to rethink how they want to use catering in the workplace. This has also prompted restaurants to get creative about how to build back a healthy catering business. Newer orders are more likely to be individually packaged — box lunches, for example, instead of large trays of shared food.
5. Delivery Robots Will Become More Mainstream 
With delivery orders taking off, last-mile delivery is key, but it has been reliant on people. In order to meet the increased demand, we must retool for future growth, efficiency and cost-effectiveness. Driver staffing is stretched and the costs need to come down for consumers, so the opportunity is wide open for automation and technology to step in.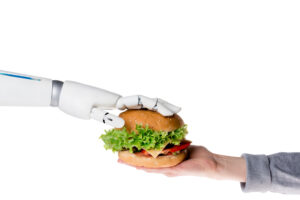 Some major cities are already testing or using robots for delivery, such as Los Angeles, Denver and Madison, Wisconsin. By the end of 2022, dozens of additional cities in the U.S. will likely see their first delivery robots. While already the norm in parts of Asia and India, I expect it to emerge first in bigger cities and college towns, then expand broadly. 
While none of us will look back fondly on the pandemic, through perseverance, ingenuity and technology, this period helped us fast track into a new era for the restaurant industry. Now, as we near 2022, transformational opportunities are wide open for both restaurants and consumers. The table is set. Let's work together.
This original article published to Forbes on November 10th, 2021.
Great! Let's get you connected with a member of our team that can answer any questions you have.