Unmasking the differences between virtual restaurants and ghost kitchens.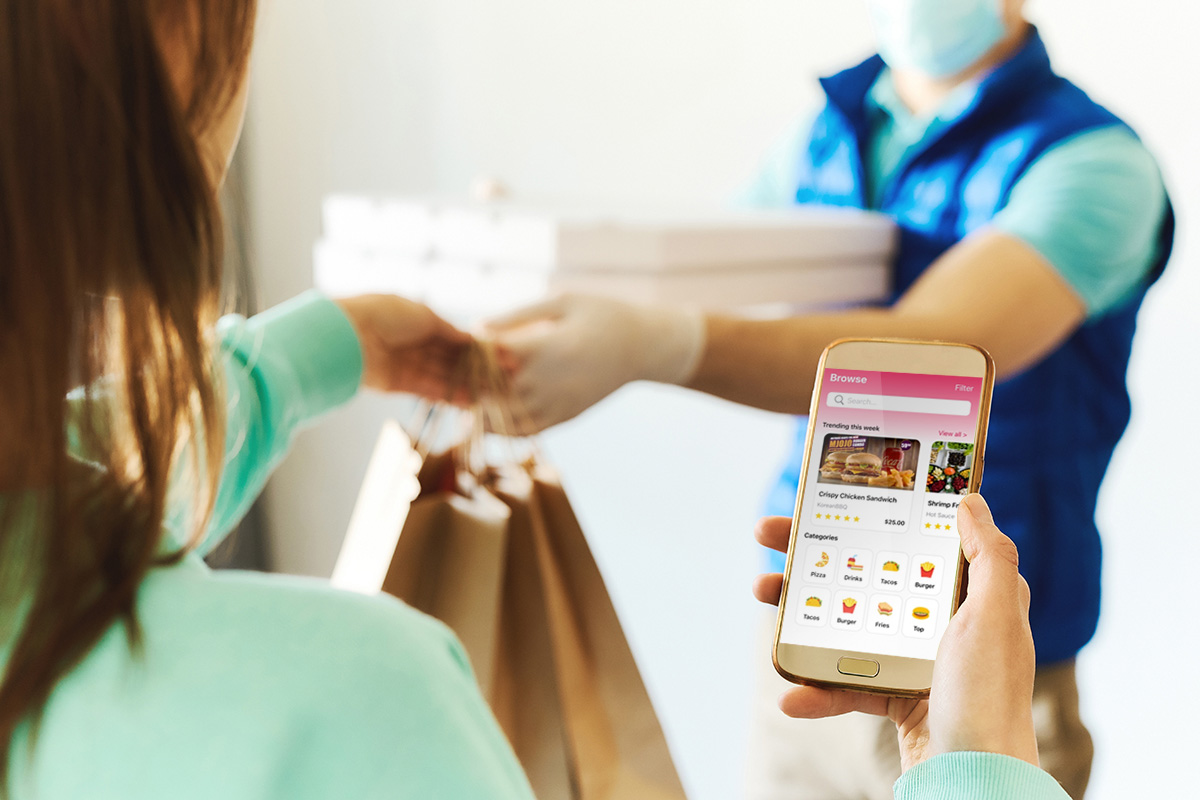 In 2021, convenience is key. That's why over the last couple of years delivery food has become more popular than ever. With the increase in demand for delicious delivery came the rise in virtual restaurants and ghost kitchens. While these terms are often used interchangeably, they actually represent two radically different approaches.
With the recent rise of delivery apps, the restaurant industry has been reshaped, with sales from virtual venues expected to grow 42% this year. This can be attributed partially to the pandemic since much in-person restaurant dining was paused and delivery emerged as the new norm. Even post-pandemic, the demand for delivery foods remains healthy and isn't going anywhere.
In this article, we will explore the five key differences that make virtual restaurants stand apart from ghost kitchens. With a little bit of information, you will see why these unique restaurant business models have quickly become part of the wave of the future in dining.
Reason #1 – A Ghost Kitchen is Not a Restaurant
No, ghost kitchens aren't haunted. They are simply kitchens that make food for delivery only. They don't have a brick-and-mortar location, but rather just a kitchen space – often rented for that specific use. They focus on turning out a high volume of delivery orders, without the cost of operating a "traditional" restaurant.
Ghost kitchens are typically rented out commercial kitchen spaces that are dedicated to producing delivery-only brands that ultimately become competition to existing restaurants in their region. Sometimes these kitchens are community style and house several different delivery-only brands in one location, which might be a renovated warehouse space, a storage container parked in various locations or a commercial kitchen in a shut-down restaurant. Many work with large chain restaurants (such as Chipotle) to fulfill their delivery menu items which adds further competition to independent eateries. The ghost kitchen model uses third-party delivery apps like GrubHub, UberEats, and DoorDash to reach as many customers as possible. Customers order through the app, and the ghost kitchen directly receives the order.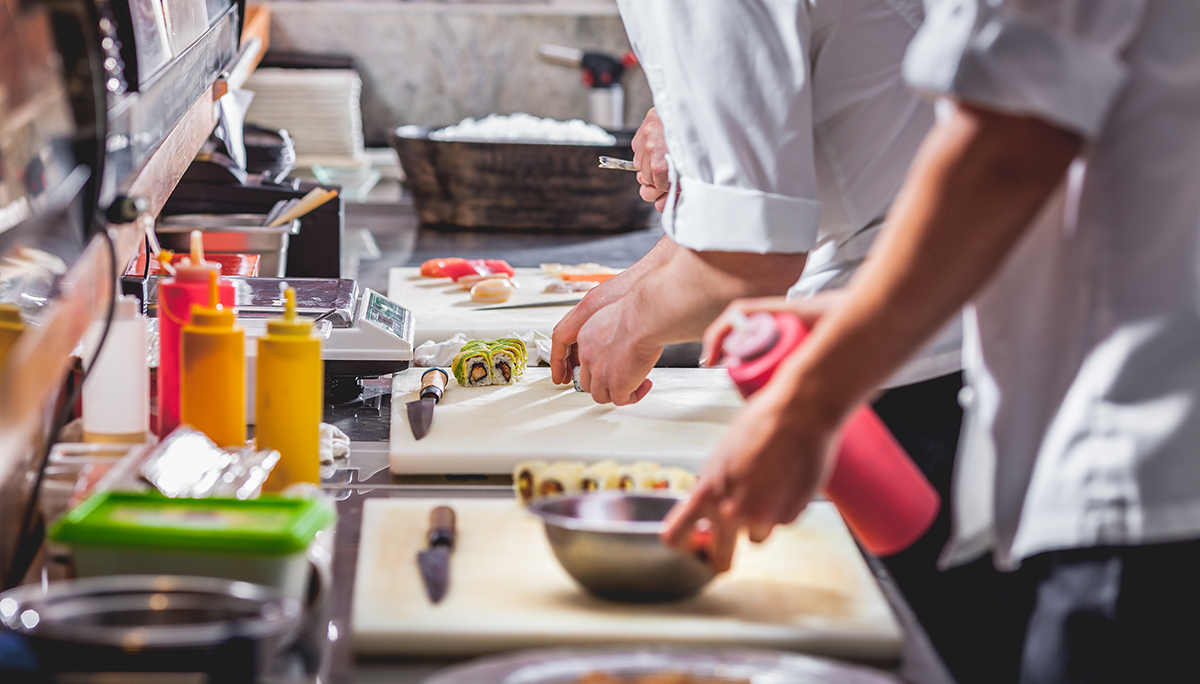 In terms of meal preparation, this kitchen model is not all that different from regular restaurants. The meals are still prepared by the chef as the orders come in. The vast majority of meals are then picked up by the designated delivery service and on the way to the customer who may not know they are ordering from a ghost kitchen. This fact may not matter to some, but a recent National Restaurant Association report about the post-COVID world revealed that when choosing a place to order food for delivery, 72 percent of consumers indicated that it was very important or somewhat important that the food comes from a restaurant, deli or fast-food business that has a place accessible to the public.
If a business is starting from scratch, a ghost kitchen can be a more affordable option than a traditional brick-and-mortar setup. Keep in mind, however, that there are still many additional costs including rent for kitchen space, staff salaries, app usage fees, food costs, and so on. Before opening a ghost kitchen of your own, it is important to budget your business carefully.
Ghost kitchens are one of several restaurant concepts of the future. In fact, it was recently estimated that ghost kitchens could top 1 trillion dollars in revenue by the year 2030.
Reason #2 – A Virtual Restaurant is More than a Kitchen
No, virtual restaurants aren't restaurant-themed video games – but that could be a cool idea. They are similar to ghost kitchens in that they make food exclusively for off premise dining — delivery or pick up — but there is more. The main difference is that virtual restaurants are a complete online delivery-only model that is operated out of existing local restaurants — helping expand and drive new sustainable revenue for the owners using their existing kitchen resources.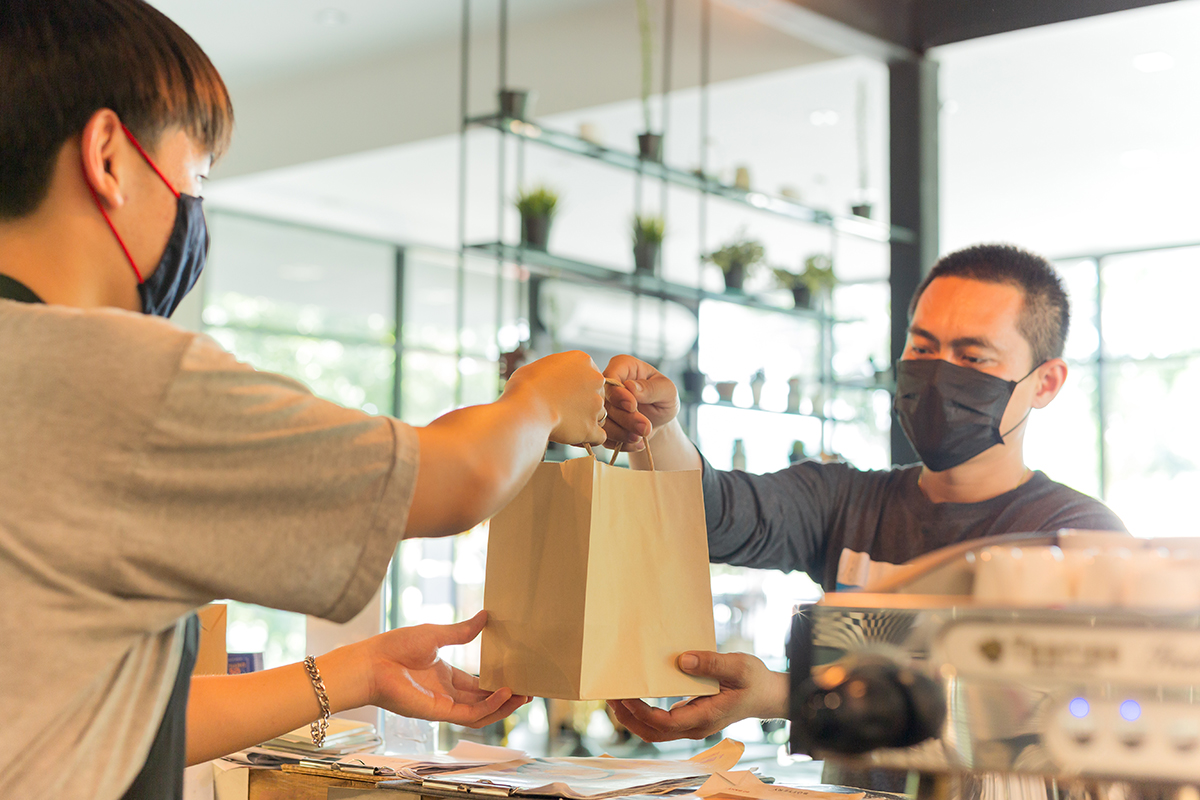 To shift their business to meet the rising demand for delivery food, existing restaurants can partner with a virtual restaurant company like Nextbite to add virtual brands/menus based on their expertise or ingredients they already use. For example, a bar and grill may offer delivery-only virtual brands of chicken sandwiches, grilled cheese sandwiches, patty melts, wings and more that will utilize their current ingredients and kitchen capacity to add an entirely new revenue stream. If a business were to do this on their own, it would be much harder and require that they pay for menu development, marketing and OOS fees, all of which are covered by the partnership virtual restaurants have with Nextbite.
Since virtual restaurants use the kitchen of an existing business, the restaurant owner is in control of when and how to use the virtual concepts as a supplement to the core operation. For instance, a local cafe may opt to be open for delivery orders while prepping for their regular opening, getting ready to close for the night or during slow business hours. This allows them to maximize their profits by utilizing the downtime of their kitchen space and labor. Another customer-friendly option is that virtual restaurants can offer their customers curbside pick up as well as delivery since their brick and mortar restaurant is easily accessed by the public. Ghost kitchens cannot always offer that.
The virtual restaurant concept is a smart response to the consumer's rising demand for high-quality delivery menus. It is economical and eco-friendly, as it maximizes staff resources, investment in equipment and reduces food waste. Owners may even find it leads to increased hours for kitchen staff or can help offset higher wages with increased revenue from utilizing existing labor. Most importantly, it is an easy way for existing restaurants to get in on the virtual expansion of off-premise dining without major disruption to their main business.
Reason #3 – Location, location, location
While many people use the terms ghost kitchen and virtual restaurant interchangeably, they are actually quite different. The most obvious and important contrast is their location. Ghost kitchens are located in commercial kitchen spaces that don't have a brick-and-mortar restaurant attached to them. Some industry pundits claim that ghost kitchens are actually in the real estate business. Virtual restaurants are run out of an existing brick and mortar location—be it a restaurant, cafe, a catering kitchen, a bar that serves food or even a grocery or convenience store with a commercial kitchen. A good bet when restaurant owners are looking for a partner is to select a virtual restaurant company that limits competition by offering territory exclusivity for restaurants that carry their virtual brands.
Another thing that sets ghost kitchens apart from virtual restaurants is that ghost kitchens are only preparing delivery meals without a regular on site restaurant menu to manage. In some cases they will work as a behind-the-scenes, full delivery-only option for a restaurant (a chain for example) or they may specialize in a certain type of cuisine such as burritos or burgers.
Virtual restaurants often select their virtual menu based on overlap with ingredients they already have in stock and cuisine they are already familiar with. The great thing is they can expand their appeal by increasing demand for menu items they may not be known for. For example, a steakhouse that offers their own mac & cheese can easily add a specialized delivery concept – (such as Nextbite's Monster Mac) to supercharge their mac & cheese sales. Virtual restaurants have control of their own balanced and profitable operation based on what they believe would be a strong selling concept — or what local data shows is hot or a new opportunity in their region.
Reason #4 – It's All in the Delivery
The most obvious similarity is that both ghost kitchens and virtual restaurants have delivery-exclusive menus and are helping drive the huge spike in this segment. In today's dining universe, that boils down to making food for delivery only primarily through the use of third-party delivery apps.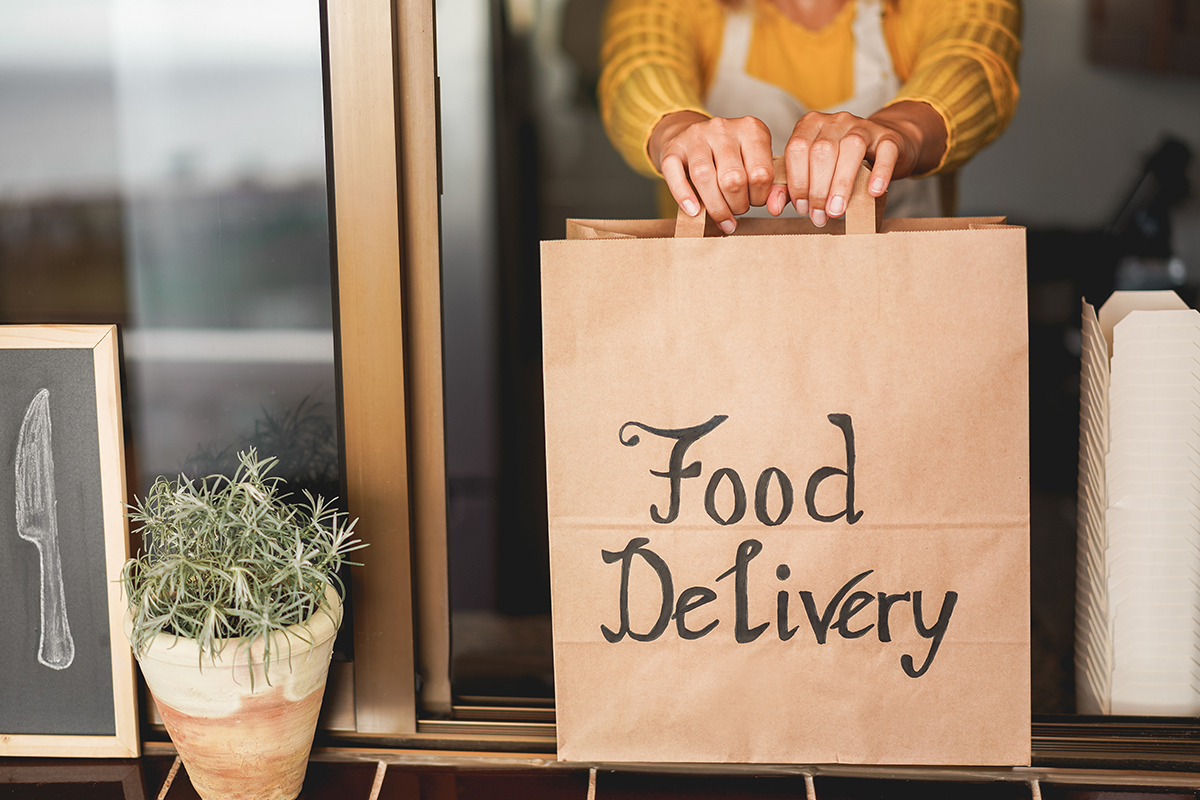 But there is another important consideration if you want to open one of these operations — the need for a strong digital marketing strategy. It's a crowded and confusing landscape right now and getting harder to stand out. Both of these new restaurant models are fully digital, making it crucial to a business's success that they have a top-notch marketing plan to drive customers and ensure a healthy revenue stream.
A winning delivery-only restaurant marketing plan should include leveraging national partnerships with the online ordering/delivery platforms, sophisticated digital marketing, search engine optimization and social media creation, as well as everything from professional food photography, the overall colors and aesthetic of the brand, professional menu design, and much more.
Many current restaurants decide to partner with a leading virtual restaurant company like Nextbite to get up and running quickly and easily. By becoming a fulfillment partner, a restaurant gets everything they need to start their own virtual food business from one place.
Nextbite provides a complete virtual restaurant solution including high-quality menus, branding and marketing outreach based on data analytics and current trends, chef-crafted recipes that consumers are craving, and the technology to simplify and take control of the new era of off premise dining. This is a fantastic way to get started and all you have to provide is the kitchen space and staff to cook the meals. Soon you'll be fulfilling orders, and the profits will be stacking up.
Reason #5 – Dedicated to Helping Existing Restaurants
Virtual restaurant solutions are entirely focused on the needs of existing restaurants. For current restaurant owners, this means you can be in the virtual restaurant business quickly, without major costs or disruption to your business, and with no additional staffing or expense for a standalone kitchen location. It is the easiest way to drive increased revenue, maximize kitchen downtime, and minimize food waste — all seamlessly integrated into your current business.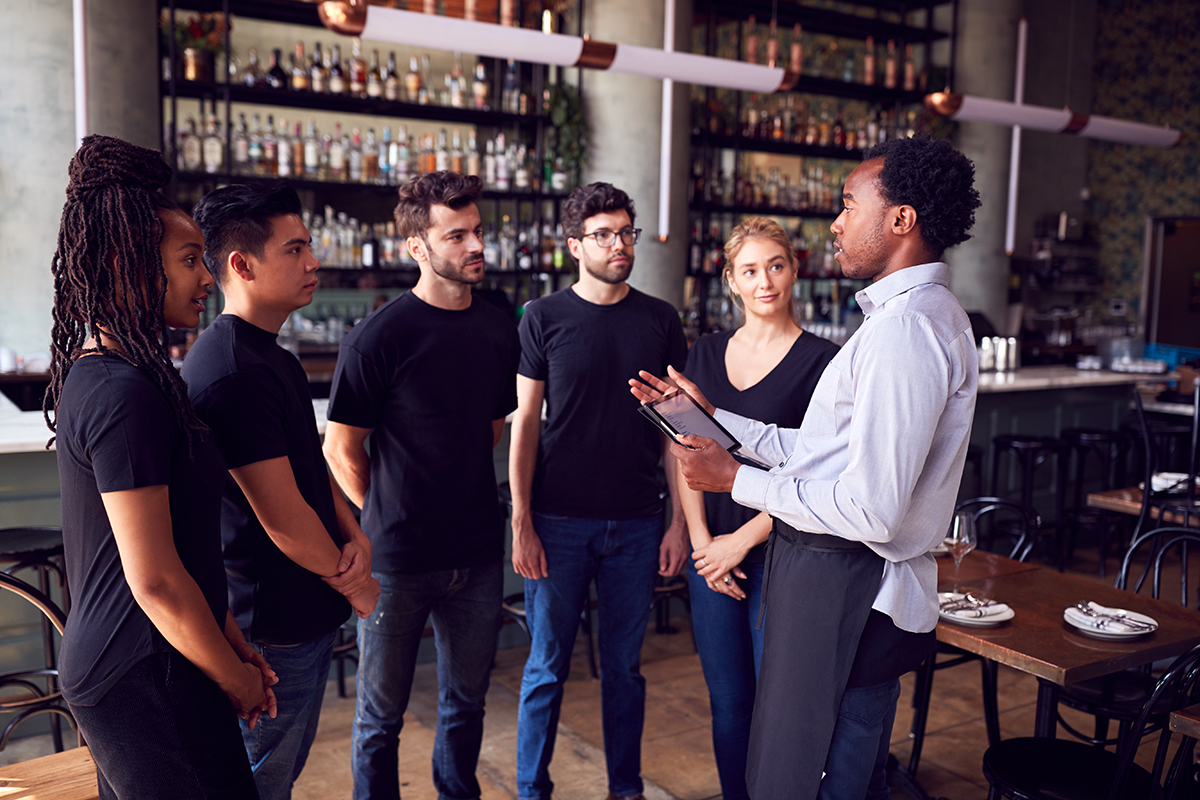 Working with a partner like Nextbite, you can focus on the food and they will bring the customers to you. Rest assured that when you sign on, they fire up their digital marketing machine to leverage national campaigns with resources and expertise that are just not accessible for most local restaurants. Their expertise with digital marketing means they will reach prospects that most restaurant marketing misses.
For other businesses with commercial kitchens, such as caterers or grocery stores, the virtual restaurant model can also be a boost to the overall restaurant operation. The Nextbite system, for example, features the industry-leading Ordermark system to provide one-click simplicity of all delivery ordering/management. Because you can flexibly adjust your menus when and if you choose, many operators try a few virtual brand concepts and then add or change them as market conditions or business preferences dictate.
Virtual restaurants also have the appeal of bringing new menu concepts, such as celebrity menus, that are typically not available to the average local eatery. This exciting new segment is a potential blockbuster and promises to bring an array of delicious celebrity food favorites to off premise dining across the country.