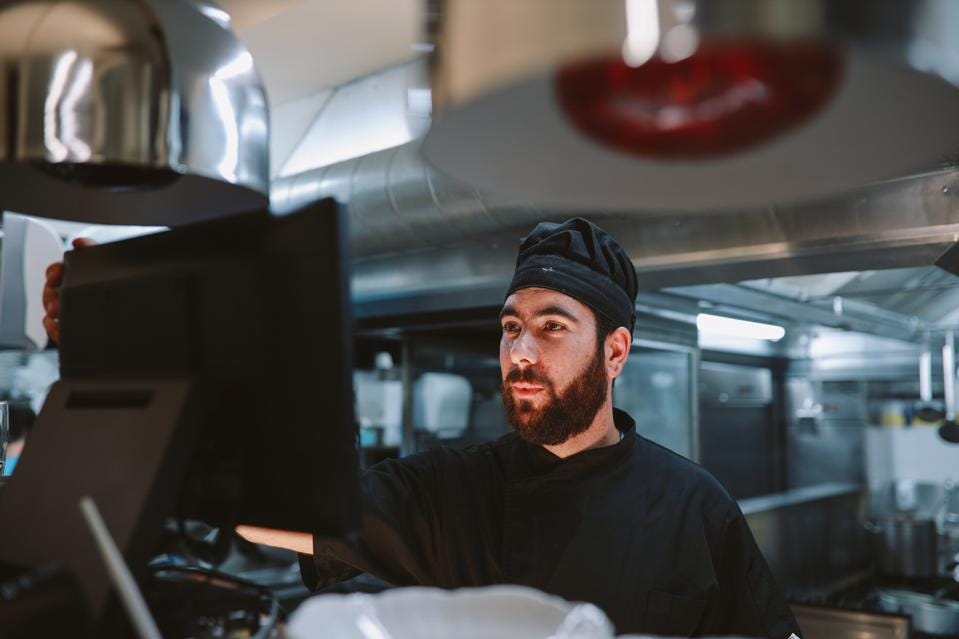 The restaurant industry is undergoing enormous change as its digital revolution has officially exploded. Amid this exciting transformation, as the CEO of a virtual restaurant partner, one thing people often ask me to explain is the difference between a virtual restaurant and a ghost kitchen. This is an excellent question and deserves to be discussed and understood, because while there are many similarities, there are some key business differences that impact both consumers and restaurateurs.
First, both models are part of an emerging restaurant segment that primarily exists online, with no physical storefront and with a major focus on off-premise dining and delivery. The emerging market is large and growing, with plenty of room for lots of players. In fact, a recent report by Statista predicted that worldwide online food delivery revenue will reach over $324 billion in 2022. And, the food delivery market in the United States more than doubled during the pandemic.
Within this new segment, however, these two business strategies take fundamentally different approaches.
Virtual Restaurants
A virtual restaurant is a restaurant brand that only exists online. Virtual restaurants, and partners like my company, work with existing restaurants and kitchens, from mom-and-pop diners to big chains, as well as operators of commercial kitchen spaces, allowing restaurateurs to add incremental revenue with delivery-only brands that utilize their existing kitchen and labor. This model helps existing restaurants get more out of their current business.
In my experience, the vast majority of restaurants and food service operators have the ability to handle an extra five, 10 or 20 orders a day. Typically, an eatery may only be utilizing some 30% productivity out of their kitchen and labor — that downtime still costs money to own and operate. The rent is fixed, the lights are already on, and the staff is paid hourly, whether you are running one brand or multiple brands out of your kitchen. What's more, each order has a profit margin, even if you are only doing a few orders a day. These incremental orders can increase revenues and margins, particularly as labor costs rise, creating a more profitable and sustainable model for restaurants of all kinds.
The virtual restaurant model can be a boon for existing restaurateurs who have off hours, where the kitchen and staff are under-utilized, or if their cuisine does not lend itself to delivery. For instance, a breakfast cafe might find new business with lunch/dinner orders. Virtual restaurants can be fulfilled out of anywhere, by any kitchen that has under-utilized capacity.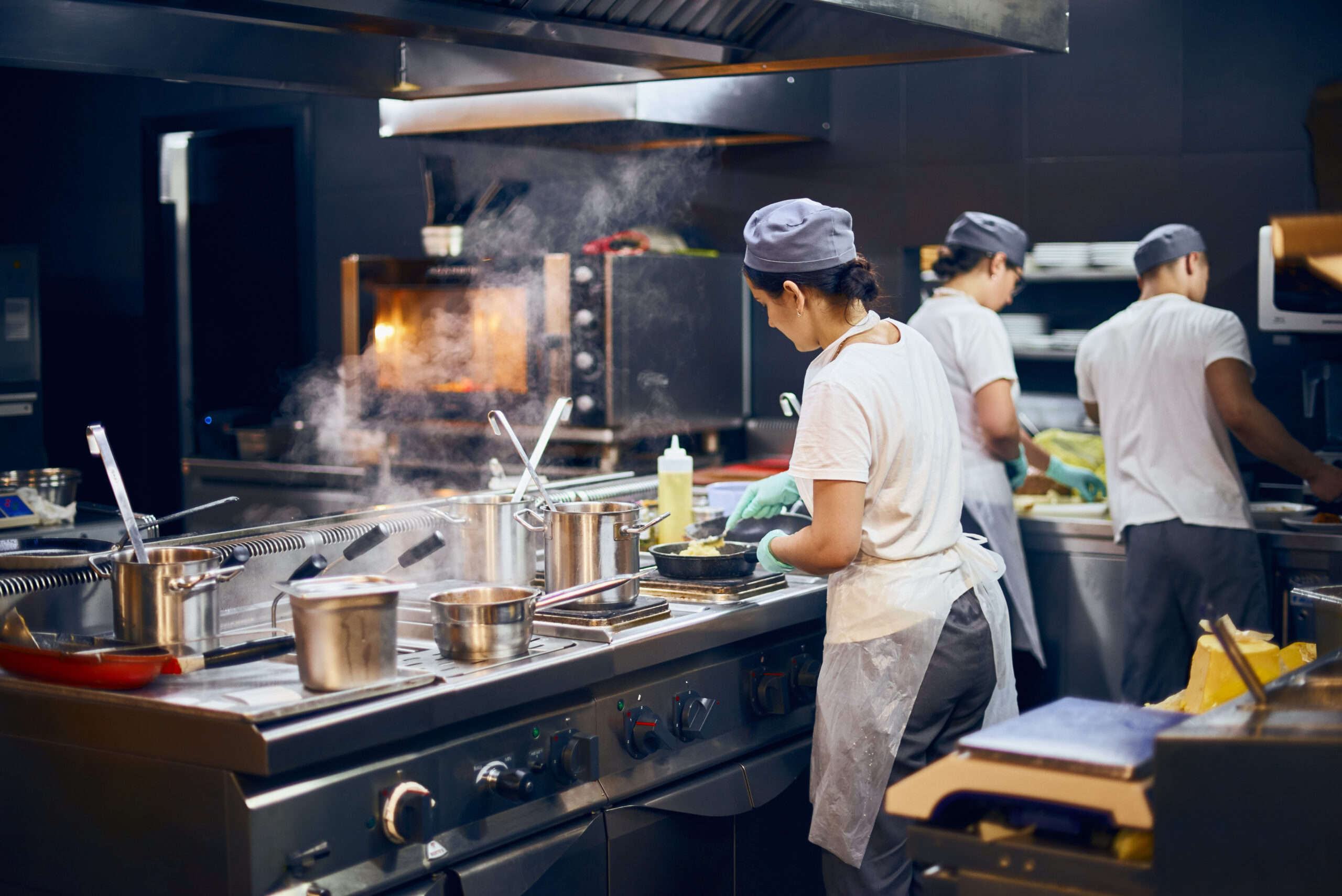 Ghost Kitchens
Ghost kitchens refer to physical kitchens that are designed and optimized for an off-premise (only pick-up and delivery) experience, and are essentially a real-estate play. Some ghost kitchen facilities have 30 or more individual commercial kitchens, with one central area for delivery drivers to pick up from. One way to look at it is that ghost kitchens take more of a WeWork approach, offering flexible leases to operate a dedicated commercial kitchen.
Ghost kitchens could be in a renovated warehouse space, a storage container in a parking lot or a commercial kitchen in a shut-down restaurant. They typically house a variety of brands, from national players like Chick-fil-A and Wendy's, to local restaurants that are looking to expand their delivery radius to another part of town, and they can even host virtual restaurants.
For a restaurateur who is starting from scratch, a ghost kitchen can be an affordable option (like a food truck), rather than setting up a traditional brick-and-mortar operation. Keep in mind, however, that there are still many additional costs, including rent, equipment, freezer/storage space, garbage pickup, staff salaries, runner fees and so on. There is a substantial amount of volume that must be hit just to break even; in my experience, this is typically $600K to $700K in annual sales.
Why Marketing Is A Must-Have For Digital Restaurants
In this fast-growing delivery marketplace, virtual restaurants are fully digital models that require a top-notch marketing plan to drive customers and ensure a healthy revenue stream. Gone are the days when you could just upload a brand or new menu online and expect it to be successful without any marketing strategy behind it. A winning digital-only restaurant marketing plan should include leveraging national partnerships with the online ordering/delivery platforms, sophisticated digital marketing, search engine optimization and social media creation, as well as everything from professional food photography, menu design and much more.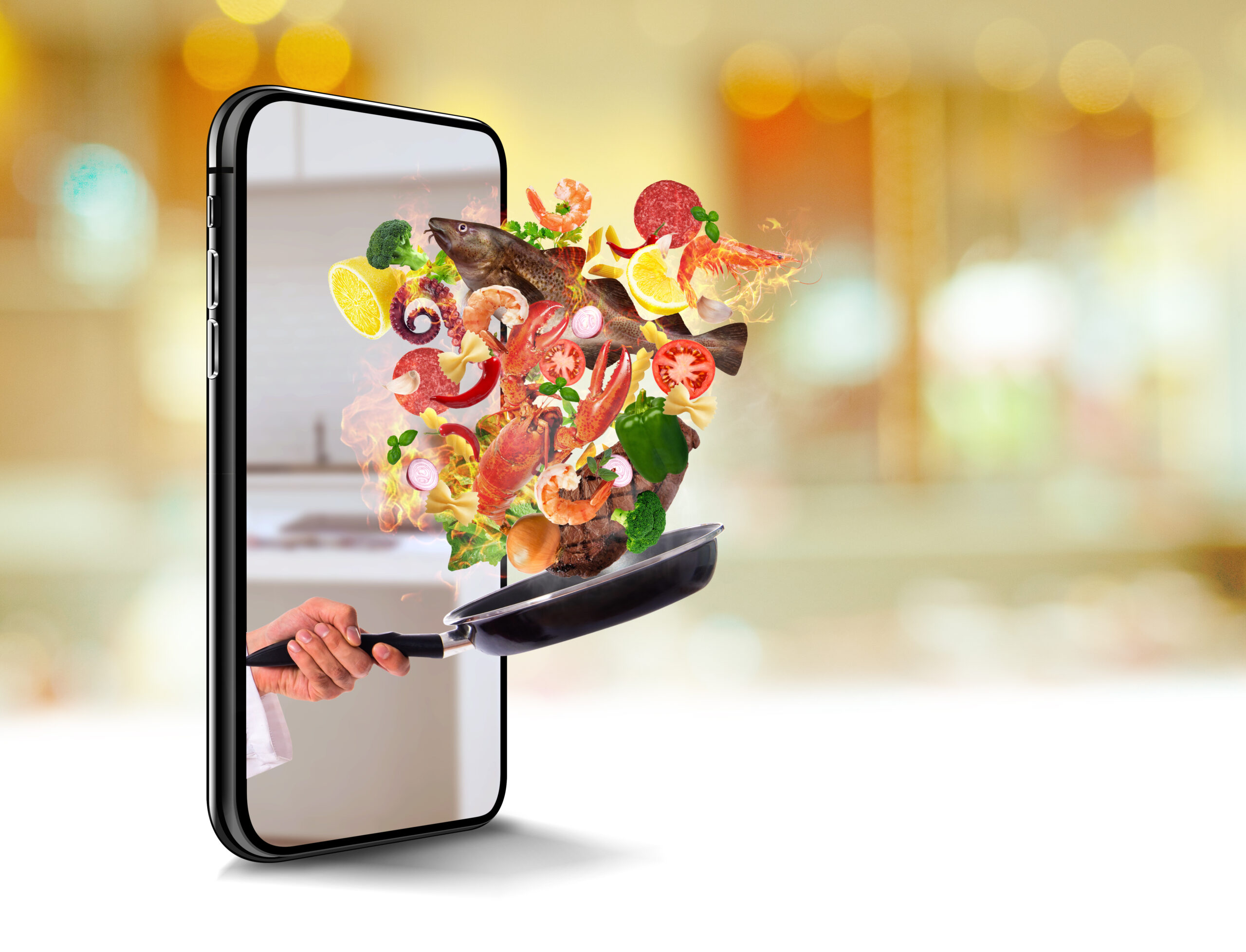 These are the strategies for restaurants that I've found yield the best results:
• Go all in with apps. Each app has their own customers, and if you are not listed on a certain app, you simply don't exist to the people who use it. Each platform will bring incremental revenue.
• Work for all-star reviews. Pay attention to your reviews because they matter more than ever when it comes to online shopping. There might be certain items that are consistently getting poorly reviewed, and you may need to make menu adjustments accordingly. Also be really mindful about the arrival experience of the food — not just how the food left the restaurant, but how it will show up after sitting in a car for 20 minutes.
• Tell your story. Set up your own website (with direct ordering) and a cohesive and exciting social media presence. Don't just live on the third-party apps. And remember that photos are really important with digital storefronts.
The Next Era In Restaurants
The segment for both virtual restaurants and ghost kitchens is still young and wide open — which I think is a good thing for both the industry and consumers. While we may take different paths, the result is a promising new era in the restaurant world where the variety and food quality of delivery-only menus is radically improving for customers, and flexibility, technology and innovation are helping to drive new business and improved bottom lines for restaurateurs. Welcome to the new age of internet restaurants.
Originally published by Forbes.
Alex Canter is a restaurant industry innovator, in-demand speaker, and passionate advocate for restaurant operators and workers. He is the 4th-generation of Canter's Deli in Los Angeles, where he and his team invented Nextbite, a leader in virtual restaurants and the pioneer in online order management. The company is focused on helping restaurant partners successfully enter the virtual restaurant space with new delivery-only menus, using underutilized labor and kitchen capacity, to increase margins and revenue. Headquartered in Denver and Los Angeles, Nextbite has more than $150M in funding, with its most recent round led by SoftBank. Alex is a recipient of the Forbes 30 Under 30 and Fast Casual Executive's Top 25.
Great! Let's get you connected with a member of our team that can answer any questions you have.