Remember when off-premise dining meant choking down a lukewarm burger and fries in your car or peeling a slice of pizza from the box lid to share for dinner? Well, today's options for delivery and pick-up dining have improved radically with broader culinary choice, chef-curated menus, and meals that are packaged for deliciousness and impactful presentation available across a range of ordering platforms.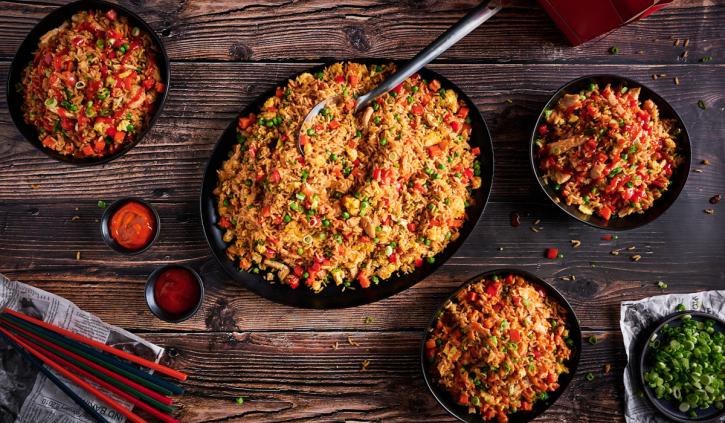 At Nextbite, we recently performed a consumer study that indicated consumers are increasingly incorporating delivery into their food and dining lifestyles. 43% of consumers surveyed order delivery at least once a month and 23% order weekly.  The most active segment, Millennials, orders weekly at a 71% clip.  And, 49% of consumers plan to order healthier food for delivery in 2022. 
Digital ordering is creating incredible momentum in off-premise dining; certain trends are emerging as powerful catalysts that a) drive growth and revenue for restaurateurs and b) increase satisfaction and engagement for consumers. Tapping into the culinary vision for our fast-growing brand portfolio at Nextbite, I see these six trends exploding in 2022: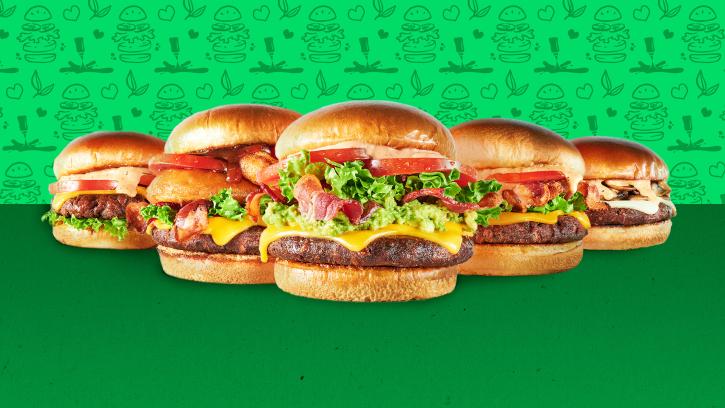 Better-For-You Food 
Mediterranean offerings drive the trend for craveable, delicious, healthy cuisine. Indeed, that demand extends beyond the Mediterranean and includes any delicious food offering that features lean proteins, vibrant vegetables, plant-based options, and an abundance of nutrients. Better for You (BFY) menus can shock and awe with flavor and satisfaction. At Nextbite, for example, we recently  introduced TZKI − an array of bowls and pita wraps loaded with veggies, creatively-flavored hummus, seasoned meats, and house-made sauces − along with  Veg-e-licious— plant-based burgers piled high with different toppings.
Consumers love the convenience of delivery food, but are seeking less guilt-inducing offerings not widely available in the early days of takeout and delivery. As a higher percentage of the buying market identifies as Vegan, Vegetarian, or Flexitarian (following a primarily vegetarian diet but occasionally eating meat or fish), Better for You menus will proliferate and differentiate themselves in the marketplace.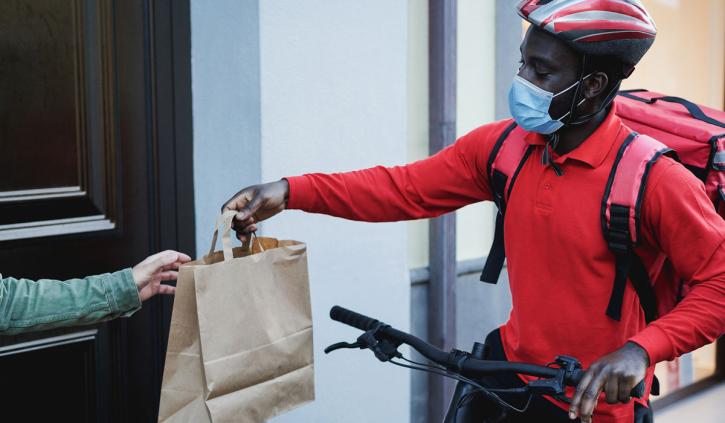 Designed for Delivery 
The stakes are higher than ever for off-premise providers to deliver great tasting food. That means rethinking the types of cuisines that lend themselves to arrive delicious and appealing, even after being cooked and transported well before the unboxing moment. Consumers opt for food that can be enjoyed over time and still be spectacular, whether consumed immediately or while engaging in a range of leisure activities…think Tapas, Mezze, Charcuterie Boards, and Grazing Menus that do not wilt at room temperature.
Specifically, look for the creative use of global foods that feature ancient grains, preserved meats, and pickled/fermented vegetables – they are delicious, hold up well, and pair nicely with a variety of other foods and beverages. Of course, all of this is window dressing unless the food arrives looking fresh, appetizing, beautiful, and thoughtfully packed for presentation.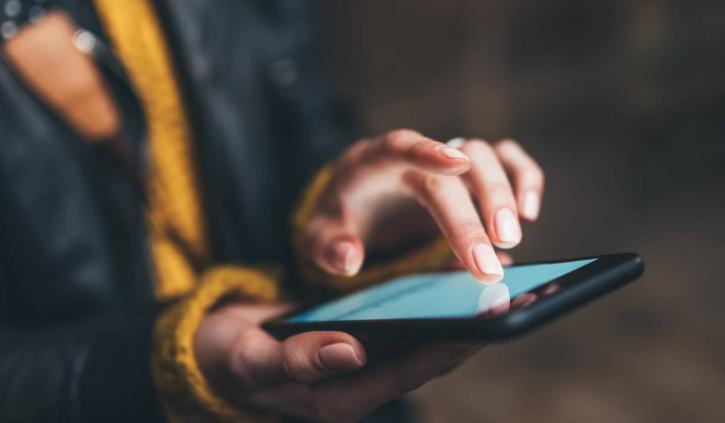 Any Time of Day Dining
Consumers have repeatedly shown that they love tasty and hearty early day foods at all hours … Breakfast for Dinner, anyone? Whether the trend for midnight dining is driven by shift workers, students, or hungry aficionados of late night comedy shows, the good news for restaurants is that Any Time of Day off-premise dining opens up new business options for underutilized kitchens during traditionally slow times.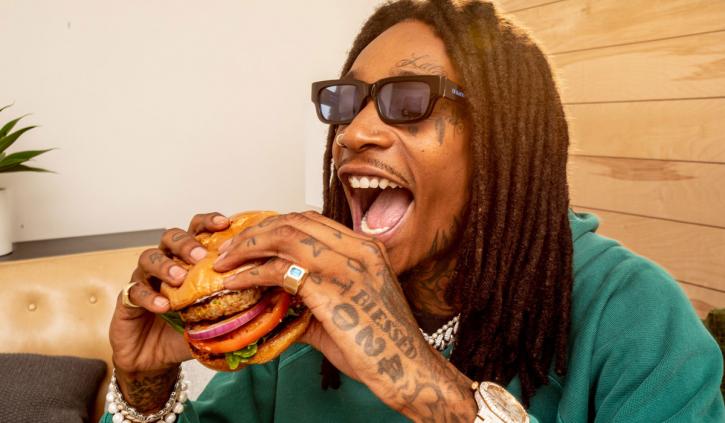 Supercharged Flavor 
There are certain tried-and-true culinary favorites that consumers always crave, but the trend is to amp up flavor in dramatic fashion. Execution ranges from concentrating flavors through reduction and innovative formulation, adding unusual elements to known flavor profiles, and introducing high levels of spice to normally-bland options.
At Nextbite, Hot Cheeto dust features in a number of our HotBox by Wiz Khalifa ⁠menu offerings; it adds surprise and delight to our Burger, Tots, and Fully Packed Bowl. Many of our other house brands offer unexpected and amped-up flavors in the sauces, dressings, and toppings that tantalize and excite the taste buds. Simply put, consumers crave new flavor adventures and the ascendance of off-premise dining empowers them to experiment with ordering items that they otherwise might not try in a restaurant setting where they likely have invested in babysitting, travel, parking, time at table, engagement with staff, and tipping.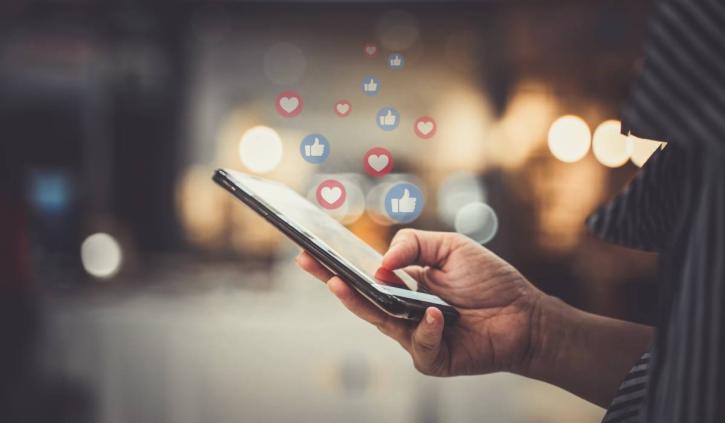 As Seen on Social Media
In a viral world that includes the online glorification of food, chefs, and restaurants, we see high-impact trends – many on TikTok, Instagram, and YouTube – that are destined to remain on the culinary landscape after the buzz recedes. These influential shifts in consumer awareness often lend themselves to off-premise execution.
At Nextbite, we're refining and extending stacked quesadilla concepts that originated on Tik Tok. Recognizing that visually-catchy technique is only part of the story, we are leaning into the format's improved travel-ability because of greater thermal mass than flat single-fold quesadillas and the more-appealing appearance of the cross-section when sliced, which highlights our creative mix of fillings. After the unboxing moment, the sensory overload continues as the diner crunches through layer after layer of crispy tortilla and flavorful fillings with each bite.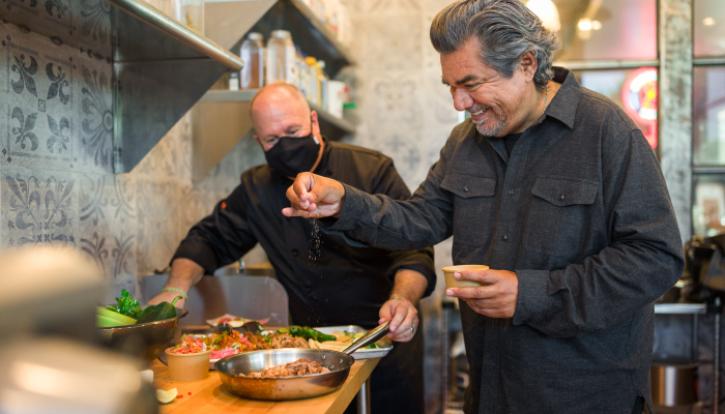 Experiential Dining 
For today's consumers, dining is no longer just about satisfying hunger. They demand a complete, unique experience to enjoy and savor. Culinarians around the world are creating bespoke off-premise dining vignettes that emphasize sharing and customization. Some meals arrive deconstructed, encouraging family and friends to interact and engage as they curate their favorite combinations. Nextbite's George Lopez Tacos exemplifies this trend; we provide diners with an array of soft tortillas, tender meats, flavorful toppings, and salsas, all fully-prepared and ready to assemble to each diner's whim. Because each experience is unique, customers flock to these brands as repeat buyers.
Off-premise dining no longer represents a last resort when homemade or restaurant dining is not available. Rather, it's becoming a go-to for a range of diners from heavily-engaged Millennials through Boomers who learned to love digital dining during the pandemic. The landscape changes every few months; ever-higher expectations around quality, execution, and selection drive innovation and diversification in every category, which benefits both consumers and operators.
With more than 15 years in the restaurant industry, starting as a waiter at a local mom and pop Colorado restaurant, then moving into innovation and advertising with large restaurant chains and multinational CPG companies, Mickey Citarella understands all facets of the business.  Today, he heads the brand team of Nextbite, a leader in virtual restaurants and the pioneer in online order management. Nextbite is focused on helping restaurant partners successfully enter the virtual restaurant space with new delivery-only brands.   
Throughout his career, Mickey has focused on elevating national and international brands and companies through business strategy, consumer insights and integrated marketing communications (traditional media, digital media, social media, PR, and creative) to drive demand for brands including Hershey, McDonald's, Chipotle, California Almonds, Qdoba, Subway, and MillerCoors.
Great! Let's get you connected with a member of our team that can answer any questions you have.